Food & Beverage industry
GYGV has a vast experience of 20 years in production of stainless steel equipments for food and beverage companies. The main partners came from mineral water production. Through the years our company has been able to design, manufacture and install complete piping systems and special equipments for wells and wellheads:
2002 Kékút
2003 Kereki
2009-2010 Zalaszentgrót (Naturaqua)
2012 Zalaszentgrót (Naturaqua)
2015-2016 Edelstal (Römerquelle)
2015-2016 Edelstal (Bonaqua)
2019 Edelstal (Römerquelle )
2020- Fonte Viva (Mol Group)
CIP systems to clean process units in an efficient manner
What does CIP means?
Cleaning in Place (CIP) is the process of cleaning at the end of a production batch, or just right after a change of a certain product. It restores the optimal production conditions. The main priorities are the efficient, economic and ecological aspects of the process.
We design the systems to clean the plants completely in place within the shortest period of time, consuming as little water as possible. The controller of the CIP systems records the parameters.
Our CIP systems are always custom-made for our partners, designing precisely in accordance with the requirements. The production process becomes more safe and traceable.
Thanks tot he high degree of automation and smart signal exchange with the machines to be cleadned, the waste water, cleaning times reduced .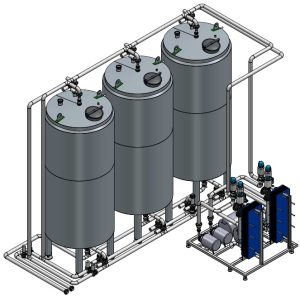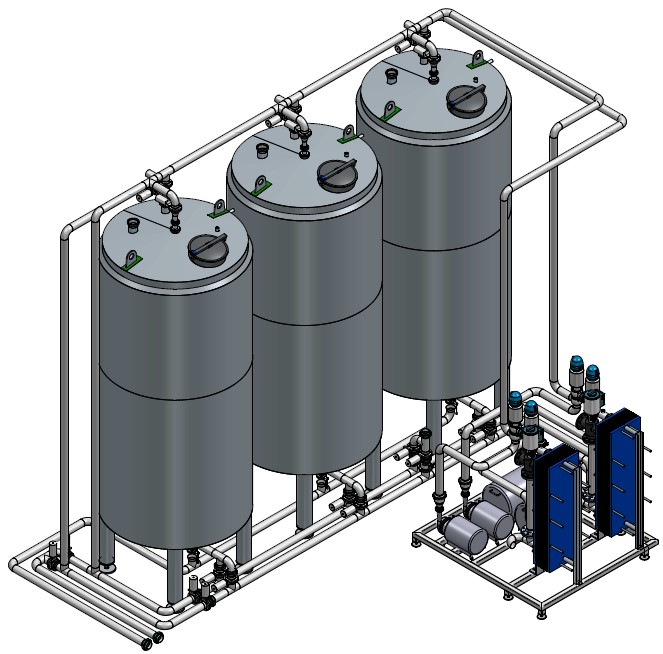 Complex syrup preparation systems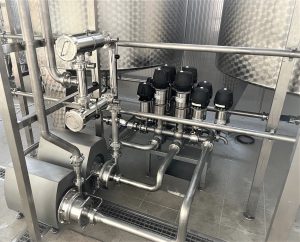 Some photos of our references: